Practice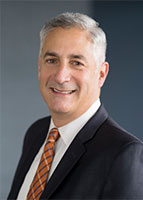 Marc is an Antitrust Partner with over 35 years of experience in criminal antitrust (cartel) investigations and litigation, both in private practice and as a senior leader at the U.S. Department of Justice, Antitrust Division. Marc specializes in defending corporate and individual clients who are under investigation for price fixing, bid rigging, and other related antitrust crimes across myriad industries, including finance and banking, industrial chemicals, engineering, health care, advertising, and insurance.
In private practice, Marc has brought many of his matters to a successful resolution by convincing DOJ to close its investigations without bringing any enforcement actions against his clients. Based on his extensive government experience, Marc has successfully negotiated leniency and immunity deals on behalf of his clients in cartel investigations.
More recently, Marc has focused on DOJ's increased scrutiny of "no-poach" agreements. In spring 2023, Marc successfully obtained, after a six-week criminal trial, an acquittal on behalf of one of the six individual defendants in the aerospace engineering no-poach matter. (U.S. v. Patel, et al.) Marc routinely advises global and domestic clients about the heightened antitrust risks associated with engaging in no-poach, wage-fixing, and other alleged anticompetitive conduct in the U.S. labor market.
Apart from his work representing clients under criminal investigation, Marc also regularly advises companies on ways to mitigate antitrust risks when entering into efficiency-enhancing business collaboration with other firms. For instance, Marc has advised financial institutions about antitrust risks associated with their participation in syndicated lending activities. He also advises corporate clients about adopting safeguards when sharing business information with competitors. In addition, Marc has advised more than a dozen large institutions about devising or strengthening antitrust compliance programs. For one of the largest financial institutions in the United States, he headed a six-month effort to revamp all aspects of the client's global antitrust compliance program, including the training of over 2,000 company employees worldwide.
Marc brought his extensive antitrust knowledge and experience to private practice after serving 30 years as a senior leader of DOJ's Antitrust Division as well as a line federal prosecutor. As Criminal Counsel to the Assistant Attorney General for Antitrust, Marc helped supervise a series of bid-rigging trials in the municipal bonds industry. For almost six years as the Director of Criminal Enforcement, he was responsible for managing eight criminal offices and all DOJ cartel investigations and prosecutions nationwide. He has also been intimately involved in formulating DOJ's criminal enforcement policies affecting grants of corporate leniency, agreements to enter into pleas with corporate and individual targets, and recommendations to indict corporate and individual targets of cartel investigations. As Chief of two of the Antitrust Division's busiest criminal offices (San Francisco and New York), Marc supervised all aspects of several high-profile international and domestic cartel investigations, including those in the auto parts, Northern California real estate foreclosure auctions, capacitors, and packaged seafood (tuna).
Marc has been a regular panelist at the ABA International Cartel Workshops and ICN Workshops to speak about DOJ's criminal enforcement program. He is often a featured speaker at compliance training workshops sponsored by in-house company counsel and industry groups.
Marc is ranked in Chambers (2022) for Antitrust in California. While at DOJ, Marc was recipient of the Assistant Attorney General Award for Distinction on four separate occasions. Marc is also an Adjunct Professor at Hastings College of the Law, where he teaches a course on Antitrust Law. He is a member of the Antitrust Section of the American Bar Association and the California Lawyers Association.
Government Service
Served with the U.S. Department of Justice, Antitrust Division in the following positions:
Senior Counsel, Criminal Enforcement (2016);
Chief, San Francisco Office (2014-2016);
Acting Chief, New York Office (2013);
Senior Counsel, Criminal Litigation, Washington, D.C. (2010-2012);
Director, Criminal Enforcement, Washington, D.C. (2005-2010);
Assistant Chief, San Francisco Office (2003-2004); and
Trial Attorney, San Francisco Office (1986-2002)
Practices
Antitrust & Competition Law
Investigations & White-Collar Defense