Practice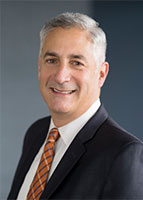 Marc Siegel worked for 30 years at the Antitrust Division of the U.S. Department of Justice in senior leadership positions involving criminal cartel enforcement and policy development. For almost six years as the Director of Criminal Enforcement, he was responsible for managing the Division's cartel investigations and prosecutions nationwide. In that role, he reviewed, for AAG (assistant attorney general) approval, staff recommendations to grant corporate leniency, enter into corporate and individual plea agreements, and indict targets of cartel investigations. Also, as chief of two of the Division's busiest criminal offices (San Francisco and New York), Marc supervised all aspects of several high-profile international and domestic cartel investigations, including municipal bonds, auto parts, Northern California real estate foreclosure auctions, capacitors, and packaged seafood (tuna).
As a trial attorney in the Division's San Francisco office, Marc worked closely with teams of FBI agents and coordinated investigative efforts with foreign enforcers conducting parallel investigations in successfully prosecuting international cartel matters in the commodity chemicals market. He negotiated many corporate and individual plea agreements as well as corporate leniency agreements. Marc also trained hundreds of FBI and other federal agents in detecting anticompetitive conduct that violated the Sherman Antitrust Act. He earned awards of distinction from four Assistant Attorneys General.
Since leaving DOJ, Marc has leveraged his extensive experience in prosecuting cartel cases to successfully defend companies and corporate executives in DOJ criminal antitrust investigations. Those matters involved international and domestic price-fixing and bid-rigging activity across multiple industries such as financial services, health care, advertising, electronics, and software. Marc also successfully defended a Fortune 500 company and its executives on obstruction-of-justice charges in connection with a civil-merger investigation.
In addition to his cartel work, Marc has created and helped implement antitrust compliance programs on behalf of a dozen multinational and domestic companies, including those in the commercial banking, automotive transportation, pharmaceutical drug, airlines, and food services markets. Marc designed company antitrust compliance policies, conducted extensive in-person employee trainings, and formulated internal company controls to meet the standards of DOJ's recently announced corporate compliance-credit policy.
Marc is a member of the Antitrust Section of the American Bar Association. He currently teaches a course in antitrust law at UC Hastings College of the Law.
Government Service
Served with the U.S. Department of Justice, Antitrust Division in the following positions:
Senior Counsel, Criminal Enforcement (2016);
Chief, San Francisco Office (2014-2016);
Acting Chief, New York Office (2013);
Senior Counsel, Criminal Litigation, Washington, D.C. (2010-2012);
Director, Criminal Enforcement, Washington, D.C. (2005-2010);
Assistant Chief, San Francisco Office (2003-2004); and
Trial Attorney, San Francisco Office (1986-2002)
Practices
Antitrust & Competition Law
Investigations & White-Collar Defense