Practice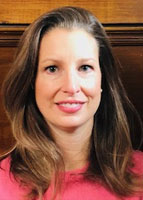 Kerry Klein has over 20 years of experience representing clients in complex litigation in federal and state courts, and before regulatory bodies such as the California Public Utilities Commission (CPUC) and the Federal Energy Regulatory Commission (FERC). Kerry recently joined the firm from Pacific Gas and Electric Company (PG&E), where she gained deep expertise across a wide range of regulatory issues and proceedings. Kerry also has extensive experience in antitrust and competition law, specializing in monopolization and dominant firm conduct matters, including predatory pricing, tying, and antitrust counterclaims in patent infringement litigation.  Kerry has also handled a wide variety of other business disputes, including securities fraud, trademark and trade dress infringement, copyright infringement, and general commercial litigation.
Prior to joining the firm, Kerry spent 14 years at PG&E, first as Senior Counsel for twelve years, then as Director of Regulatory Strategy for Gas Operations. As Director of Regulatory Strategy, Kerry managed a team of regulatory specialists tasked with developing and executing strategy for regulatory proceedings involving Gas Operations. In addition, Kerry was a voting member of the Work and Financial Review Committee, and was an active member of the Gas Risk and Compliance Committee, and the Gas Regulatory and External Strategy Committee.
Kerry began her career at Heller Ehrman LLP, where she practiced for seven years as an associate in the Antitrust and Trade Regulation practice group. At Heller Ehrman, Kerry served on the Hiring Committee.
Kerry serves on the Publications Committee of the California Lawyers Association's Antitrust, UCL & Privacy Section.  She previously served as a contributing author of the ABA Model Jury Instructions in Civil Antitrust Cases for claims of predatory pricing.
Representative Engagements
Regulatory Experience and Representative Engagements
Kerry represented PG&E in many high stakes rate cases at the CPUC and the FERC, often as lead counsel. She also gained extensive experience guiding the company through rulemakings and investigations (particularly with respect to penalties and remedies). For several years, Kerry served as the PG&E representative on the American Gas Association's FERC Regulatory Committee. Representative engagements include:
Gas Transmission and Storage Rate Case: Lead counsel in proceedings at the CPUC concerning rates and terms of service for gas transmission and storage, representing the company at hearings and ex parte meetings with CPUC commissioners and staff, examining witnesses, working with economic experts, leading a team of six attorneys drafting post-trial briefs, and negotiating multi-party settlements.
Electric Transmission Rate Case: Lead attorney in annual proceedings at the FERC to establish electric transmission rates, resolved through multi-party settlements.
PG&E v. United States: Litigated breach of contract case in federal court against the Western Area Power Administration concerning service under a PG&E tariff, resolved by settlement after cross-motions for summary judgment.
Western Area Power Admin. et al. v. Federal Energy Regulatory Commission: Wrote appellate brief and argued appeal before the United States Court of Appeals for the D.C. Circuit on review of a FERC order concerning a PG&E tariff. 525 F.3d 40 (D.C. Cir. 2008)
Order Instituting Investigation in Connection with San Bruno Explosion and Fire: Counseled PG&E on potential remedies, fines and penalties arising from three CPUC investigations in the wake of the San Bruno accident. Tracked and reported status of compliance with over 100 remedies ordered as a result of the investigations.
Pipeline Safety Rulemaking: Counsel for company in CPUC rulemaking to adopt safety and reliability regulations for California gas pipelines; represented PG&E in hearings on resulting Pipeline Safety Enhancement Plan, a multi-year effort to enhance the safety of PG&E's pipelines.
Environmental Permitting: Represented PG&E in obtaining permit for 11-mile gas transmission pipeline in Sacramento, including meeting with representatives of the Bureau of Land Management and U.S. Fish and Wildlife Service, and drafting comments on Environmental Impact Report.
Regulatory Counseling: Formulated company policy and drafted comments in response to proposed regulations promulgated by the FERC, the CPUC, and the Pipeline and Hazardous Materials Safety Administration. Counseled Gas and Electric Operations business partners on compliance with regulations.
Antitrust Experience and Representative Engagements:
At Heller Ehrman, Kerry represented clients in numerous antitrust matters involving claims of monopolization and tying. Representative engagements include:
In re VisaCheck/Mastermoney Antitrust Litig.: Member of the trial team representing Visa U.S.A. Inc. in one of the largest antitrust class actions in history alleging tying and monopolization claims under the Sherman Act.
Briggs & Stratton Corp. v. Kohler Co.: Represented Kohler in antitrust counterclaims in patent infringement case concerning internal combustion engines.
Visa U.S.A. Inc. v. First Data Corp. et al: Represented Visa in pursuing antitrust counterclaims against payment card processor under Sections 1 and 2 of the Sherman Act.
Conroy v. 3M Company: Represented 3M in a putative antitrust class action alleging claims under Sherman Act, Clayton Act and Cartwright Act.
BP West Coast Products v. Visa U.S.A. Inc.: Represented defendant in antitrust case alleging monopolization and attempted monopolization in the payment card market.
Other Litigation Experience and Representative Engagements:
In re U.S. Aggregates, Inc. Securities Litig.: Represented U.S. Aggregates and individual defendant in class action alleging violations of Section 10(b) of the Securities Exchange Act of 1934, resolved through mediation.
Sephora USA LLC v. Federated Department Stores, Inc. and Macy's West Inc.: Represented Sephora in trade dress infringement case alleging that Macy's violated the Lanham Act by copying the look and feel of Sephora stores in their in-store "Souson" departments. Granted preliminary injunction.
R. Griggs Corp. Ltd. v. Consolidated Shoe, Inc. et al.: Represented Spanish company in trade dress infringement suit brought by maker of Doc Martens; dismissed on jurisdictional grounds.
Represented Bank of America in breach of contract action brought by challenger of terms of trust for which Bank of America was the trustee. Disposition via summary judgment.
Pro Bono: Successfully petitioned for cancellation of removal on behalf of Guatemalan client, including conducting evidentiary hearing before the Immigration Court.